Once again, we honor the world's greatest innovations and organizations in automotive engineering. Read on to find out who won the 2022 Automotive Testing Technology International Awards!
Software Innovation of the Year
Winner: OxTS – Pozyx 2GAD Indoor Positioning System
')
}
// –>
')
}
// –>
Despite extremely fierce competition, the panel felt that OxTS's solution deserved to take the accolade. It is the fruit of a unique project with Horiba MIRA. Needing accurate indoor position data for its purpose-built multilevel parking test facility, Assured CAV Parking, Horiba MIRA reached out to OxTS, which worked with its channel partner, Datron Technology, and technology partner, Pozyx, to forge the cutting-edge solution. 
For the Assured CAV application, the initial requirement was for the tech to operate on one of the parking facility's five levels. Floor-to-floor and outdoor-to-indoor transitions would be supported at a later date, giving full floor, ramp and transitional coverage. Most position measurement devices used for automotive testing rely on GNSS signals in position calculations, owing to their ubiquity and centimeter-level accuracy. However, GNSS-aided solutions were not suitable for Horiba MIRA's facility, as the signals would be obstructed by the physical infrastructure. Given that the solution would be used for the sole purpose of developing, validating and verifying AVP, park assist and other related systems, there was a particular focus on low-speed maneuvers with small vehicle-to-target distances. 
Badged the Pozyx 2GAD (to Generic Aiding Data), it enhances data accuracy in GNSS-denied spaces, offering indoor positioning accuracy to within 5cm. The Pozyx 2GAD uses ultra-wideband (UWB) as an aiding source for the OxTS RT3000 v3. This enables real-time position updates, provided by the Pozyx UWB system, which is fused with OxTS INS inertial measurements for improved navigation performance. UWB was the ideal candidate due to its accuracy comparable with camera and lidar at a cost similar to wi-fi and Bluetooth Low Energy. Furthermore, by employing the Pozyx UWB system, no obvious changes to the infrastructure of the test area were needed. 
Horiba MIRA continues to work with OxTS, Pozyx and Datron Technology to include floor-to-floor and indoor-to-outdoor transitions, which will enable it to offer an augmented automated valet parking analysis facility.
Shortlisted:
• LiangDao – LDCompass ToolChain
• mm-lab – Motorcycle Proving Ground Management System
• iASYS – Brix
• rFpro – High-fidelity headlight test function
Proving Ground of the Year
Winner: Future Mobility Campus Ireland (FMCI)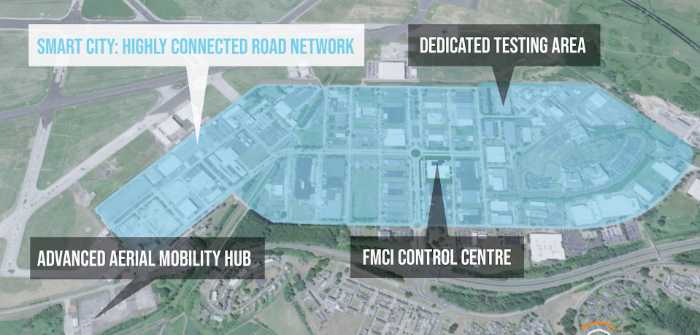 It was a close-run thing in the Proving Ground of the Year category. Each of the four nominations was worthy in its own right for different reasons, but Future Mobility Campus Ireland pipped its rivals
to the post. Said to be Europe's largest smart city research center, the hub went into operation in the first quarter of 2022 and the multitude of evaluation opportunities offered within FMCI caught the judges' attention.
Backed by €6m (US$6.8m), the research area provides 12km of connected roads and smart junctions for the co-development of vehicle systems, data handling and new mobility services. Its data-agnostic infrastructure enables users to either bring their own vehicles or use the facility's.
ATTI correspondent Graham Heeps commented on the testing ground's appeal: "Repeatable testing in conditions close to real-world use is crucial to advancing CAV technology. FMCI brings together
a winning combination of real roads, dedicated test networks and unpredictable Irish weather."
Richard Penn, director of Penn Engineered Solutions, a new 2022 juror, commented, "Future Mobility Campus Ireland was chosen for its scale, configuration and data transfer/storage capabilities and recognizing some of the real-world challenges for connected and autonomous vehicles afforded
by north European weather."

Read more in Community spirit, ATTI March 2022, p64.

Shortlisted:
• Digitrans, proving ground for autonomous driving, Austria
• Fraunhofer IIS, 5G Bavaria automotive testbed, Germany
• UTAC, Morocco Mobility and Automotive Centre
Crash Test Innovation of the Year
Winner: Monolith AI – Software for crash testing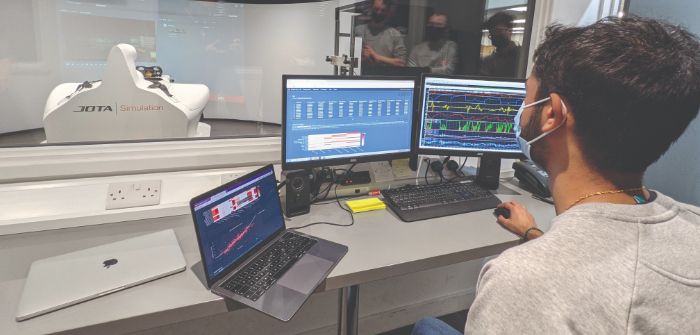 The jury was asked to vote for the technology or facility that has made the biggest contribution to passive safety analysis in terms of efficacy of results and overall process improvements in the last 12 months. In the end, it was Monolith AI that received the most points for its artificial-intelligence-driven software, which is expected to monumentally impact how crash research – and vehicle testing in general – is conducted.  
A recent case study with BMW Group puts into context the power of the company's crash test software capabilities. The two began working together to explore the potential of using AI to predict the force on a passenger's tibia during a crash, and importantly, substantially earlier in the vehicle development process than usual. Using Monolith AI's tool, BMW engineers built self-learning models using the wealth of their existing crash data and were able to accurately predict the force on the tibia for a range of different crash types without doing physical crashes. As soon as the software was implemented at BMW, domain experts quickly began gaining valuable insights and time back, as well as the chance to explore an even wider design space. 
Traditionally, predicting the tibia index has required expensive, time-intensive, repetitive physical tests. Using Monolith's no-code AI software, physical tests were reduced and product development time cut by 50%. The accuracy of the self-learning models will continue to improve as more data becomes available and the platform is further embedded into BMW's workflow. 
As ATTI Awards judge Phil Morse, manager at Energy Balance, put it, "Monolith AI's software platform is designed to reduce development times of new vehicles by systematically reducing the number of repetitive and redundant tests. By some estimates, this approach can reduce the size of a traditional test matrix by up to 80%. That's not insignificant, and it explains why industry leaders such as BMW, Honda and Rolls-Royce are investing in this approach – not only to improve the efficiency of crash testing and simulation, but to find improvements across most vehicle development areas (chassis, powertrain, durability, etc). Stay tuned. Monolith is surely paving the way for more to come in artificial-intelligence-assisted vehicle developments."
Shortlisted:
• Additium – Pre-impact brake
• Messring – Child Presence Detection Dummy
• Calspan – New sled facility, USA
Powertrain Test Facility of the Year
Winner: Mahle Powertrain – Vehicle Development Centre (VDC), UK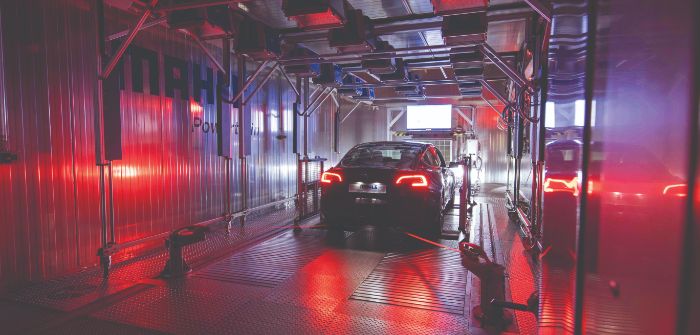 As part of a £15m (US$17.9m) five-year investment, Mahle Powertrain opened new facilities in Northampton, UK, in July this year for the analysis of full vehicles, electrified-vehicle batteries and hydrogen technologies. The jurors praised the center for its forward-thinking, sustainable design. For one thing, when testing hydrogen-fueled solutions, any escaping gases are carefully monitored and safely vented. Furthermore, through a collaboration with the National Grid, battery packs can be developed and rigorously analyzed without wasting energy, by returning energy back to the grid wherever possible. 
To give a glimpse into Mahle's new VDC, there are test chambers that can accommodate both two- and four-wheel-drive vehicles, which can be tested at speeds of up to 249km/h. Climatic conditions can be simulated from -40°C to +60°C with humidity ranging from 10% to 80%, while pressure control allows altitudes up to 5,000m to be simulated. Battery packs of up to 1MW can be tested with full fire protection in the event of a thermal runaway.
The ATTI Awards panelists were impressed with the outstanding test competency offered at the site, the breadth of propulsion system configurations that can be assessed there and, crucially, the environmental consideration for energy use and reuse that is more relevant today than ever. 
Gemma Hatton, a freelance technical writer and former F1 tire engineer who joined the panel this year, said of the VDC's award win, "I believe that to solve the automotive powertrain problem, we need to pursue and improve all mobility solutions. Mahle Powertrain's new facilities do just that, offering the ability to test full vehicles and EV batteries as well as hydrogen technologies. However, we also need to achieve this development in an environmentally friendly way, so the fact that Mahle has collaborated with the National Grid to return any wasted energy back into the grid is, I think, a stroke of genius." 
Shortlisted:
• Institute for Advanced Automotive Propulsion Systems (IAAPS) powertrain research and innovation center, UK
• Drive System Design, electrified powertrain test facility, USA
• Atesteo, drivetrain test bench for large CVs, Germany
Hardware Innovation of the Year
Winner: Keysight – Radar Scene Emulator (RSE)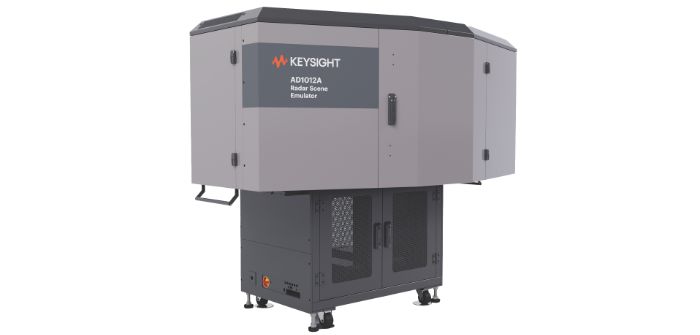 The top-scoring solution in the Hardware Innovation of the Year category overcomes conventional radar sensor test technologies that have a limited field-of-view (FOV) and cannot simulate objects at distances less than 4m. It enables replication of up to 512 objects at distances as near as 1m and facilitates testing of radar-based ADAS/AD software – in the lab, with near and far targets spread across a large contiguous FOV. 
According to Keysight, other solutions all have two things in common. First, they use a radar target simulator (RTS) to emulate distance. Second, they use mechanical motion to emulate the changing positions of the objects. Some, for example, use giant robot arms each holding a large RTS, moving just antennas coupled through cables to a few stationary RTSs. These solutions work but as they are mechanical they can be clumsy, and the number of targets that can be used is limited. 
Keysight has effectively invented a new class of emulators capable of realistically reproducing a scene with no moving parts. To do this, the technology uses a 2D array of radar pixels (badged 'rixels'). Much like a 2D array of pixels on a monitor can simulate real-time motion in fine detail, the 2D array of rixels does the same. Finally, Keysight has successfully replicated the functions of a benchtop instrument in a thumbnail-sized microcircuit. This makes it possible to have hundreds of miniaturized radar target simulators to create the Radar Scene Emulator. 
The RSE is part of Keysight's Autonomous Drive Emulation (ADE) platform, which tests ADAS and AD software by rendering predefined use cases that apply time-synchronized inputs to the actual sensors and subsystems in a car, including the GNSS, V2X, camera, radar and lidar. As an open platform, ADE enables developers to concentrate on testing ADAS/AD systems and algorithms, such as sensor fusion and decision-making algorithms. OEMs can integrate the platform with commercial 3D modeling, HIL systems and existing test and simulation environments. 
What's more, Keysight says that its RSE has been chosen by a leading US OEM for testing of iits autonomous drive systems.
David Twohig, a former vehicle chief engineer and automotive consultant, summed up the technology's brilliance: "While lidar is key to the success of autonomous L4/L5 vehicles, accurate and low-cost radars
will remain core to developing improved and lower-cost ADAS. Better, lower-cost test equipment can only improve the technology being made by Tier 1s and their OEM clients."
Shortlisted:
• Humanetics – UFOmicro
• Rohde & Schwarz – Radar
test system
• ASI – Swarming
• Dynamic E Flow – capcooltech
Person of the Year
Winner: Professor Gary Hawley, Medlock chair of engineering, Faculty of Engineering and Design, University of Bath; executive director, Institute for Advanced Automotive Propulsion Systems (IAAPS)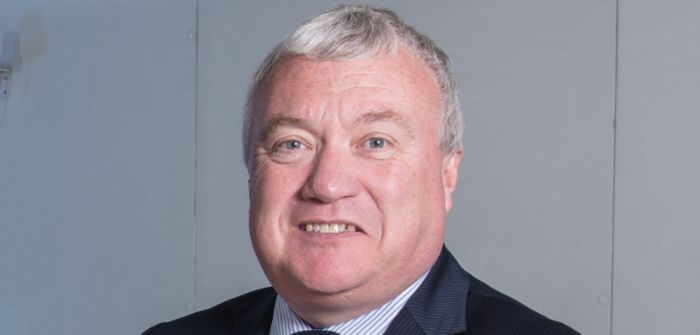 Hawley becomes the illustrious winner of the Person of the Year award having earned the judges' admiration for being the driving force behind the development of the IAAPS – a revolutionary propulsion development center that opened in June 2022. Simply put, the facility would not have become a reality without Hawley's vision, patience and tireless energy. 
He relentlessly lobbied parliament and the Local Enterprise Partnership to help them understand the challenges faced by the auto industry and how a new type of R&D hub could add value for the sector and the UK.
Crucially, funding for the greenfield facility, which cost £70m (US$78.9m), was secured by Hawley himself. Alongside this, to deliver the IAAPS, he reinvigorated research at the University of Bath to focus on applied innovation, and transformed the spread of expertise in traditional propulsion systems research to focus on electric, electrified and hydrogen powertrains. 
Hawley also helped to bring the UK automotive industry together to identify key gaps in its digital engineering capability, then translated this into a unique digital tools research agreement with AVL. Ultimately this has helped establish the IAAPS as an expert in areas including virtual reality and digital- twin tech, and helped it become the first center worldwide that draws together every element of the virtual systems development toolset. 
As part of the project, Hawley created an IAAPS center for postgraduate training, responding to the growing need for engineers with 'T-shaped' skills. It enables those who have expertise in leadership and collaboration and a knowledge of complementary disciplines (such as software) in addition to deep expertise in one field to grow. 
Even during the pause in construction caused by the lockdown, Hawley did not rest. He used the time to update the list of capabilities the IAAPS was to have, in line with evolution. Lockdown provided a chance to assess the impact of trends such as much higher voltages and faster inverter switches, both of which can affect the fidelity of lab results.
Shortlisted:
• Enrico Becchio, head of global safety performances, Stellantis
• Mike Unger, wind tunnel lead, Honda Automotive Labs Ohio
• Roel Grooten, vehicle system architect, Lightyear 
More on the Automotive Testing Technology International Awards and how you can get involved here.