A business owner in Tibet who contracted COVID-19 in September condemned the Chinese regime's draconian zero-COVID policy as the "biggest obstacle to people's livelihood" and called for lockdown measures to be eased.
Xiao Qiang (pseudonym) is a resident of Lhasa, the seat of China's western Tibet region. He owns a motorcycling club in the city that has been closed since the beginning of August this year.
"The whole city of Lhasa has not seen a single tourist since August," Qiang told the Chinese-language edition of The Epoch Times Oct. 30. "Companies cannot make money during the lockdown, affecting the lives and survival of too many people."
Lhasa is one of dozens of Chinese cities that have been placed under lockdown in recent months.
The Chinese Communist regime has imposed strict lockdown measures since the outbreak of COVID in Wuhan, central China's Hubei Province, in late 2019.
Residents are forbidden from leaving their homes, shops and public facilities are closed, hospitals are not treating patients who test positive for COVID, and public transport is suspended.
Bloomberg reported that about 232 million Chinese are under the Chinese regime's zero-COVID measures and that the 31 cities under some form of lockdown as of Oct. 27 account for 24.5 percent of China's gross domestic product, citing a survey the Japanese bank Nomura.
Infected with mild symptoms, recovers in days
Qiang recalled having a runny nose on September 3 or 4 and thought it was just a cold.
He said his symptoms were mild, similar to those of a cold: a runny nose, cough and phlegm in his throat. His wife had similar symptoms before him and had a cold.
He later developed severe symptoms such as dizziness, low fever, joint and muscle pain.
His severe symptoms subsided within three days, and then the runny nose lasted for five or six days. "I just took two painkillers for the joint pain and the pain went away. I was then completely healed within a week," Qiang said.
On September 6, he tested positive for COVID. And so did all the other 44 people who lived with Xiao Qiang in the same neighborhood.
There was no quarantine place for them when they were found positive, Qiang said. So they stayed at their residence until September 10, when space at a makeshift quarantine facility became available. By then, Qiang had fully recovered and he tested negative for COVID.
About 30 people at the residence still tested positive on September 10 and they were all taken to the quarantine facility where they received no medical treatment.
"They would get their boxes of takeaway food and sleep after eating. They recovered on their own and came back in a week," Qiang said.
"People wouldn't panic if they knew the truth"
Qiang decided to speak out after reading about the death of a mother and her child in Zhengzhou, central China's Henan Province.
The Zhengzhou city government barred residents from leaving their homes when the pandemic broke out recently in October. The mother reportedly tried to leave her apartment by trying to climb down a rope made of blankets. She was carrying her child on her back and they both fell when the rope broke as they reached the 17th level. Both the mother and the child died.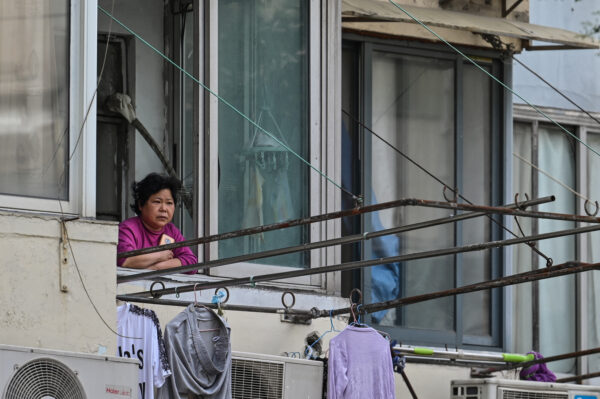 "I was so heartbroken and tears shed as I read this. She must have panicked when she saw her child was infected with COVID. If she knew it was like a common cold, she wouldn't have done such a thing," Qiang said.
A medical observation point has been set up in the economic zone of Zhengzhou Airport, according to a Chinese state-owned media company Netease. The Netease report wrote that medical professionals at the observation point claim that most patients at the observation point do not require medical treatment. "Don't take medication casually, especially antibiotics," doctors are reportedly telling their patients, adding that COVID symptoms will disappear in about a week.
"The lockdown of the city is the greatest damage to residents"
"I know hundreds of people in Lhasa who have not heard from COVID, but there are many deaths caused by isolation and lockdown," Qiang said.
Qiang noted that about 5,000 neighbors living near his residence were taken to the makeshift quarantine facilities. He said about 20 to 30 percent of those isolated in the quarantine facilities are between the ages of 60 and 80.
"I have not heard of any death among these isolated elderly," Qiang said. He said older people stayed positive longer before going negative again for COVID.
He said he saw fit to lockdown the entire city before contracting COVID because he didn't know COVID wasn't even as bad as a bad cold.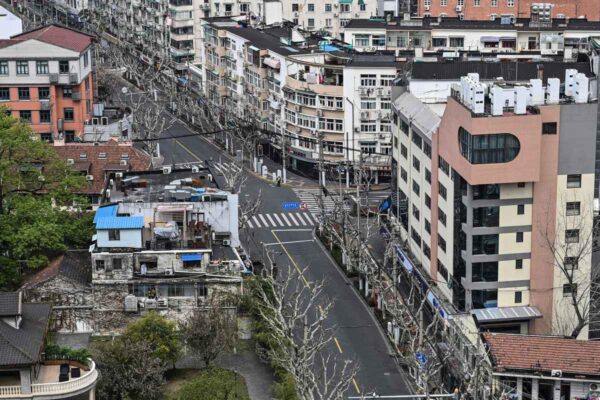 Businesses in Lhasa have been hit hard by the lockdowns, Qiang said. His motorcycling club has been closed for more than 80 days. "If I have to pay rent during the shutdown, I'll be broke immediately," Qiang said.
"Some people have taken their own lives due to financial pressure. In addition to home mortgages, people have to pay rent, car loans, credit card loans and loans through peer-to-peer lending," Qiang said. "This is tremendous pressure and some people are depressed by these financial burdens."
He hopes authorities will investigate and learn from practices in other countries. "Many foreign countries have lifted their restrictions and we can study the death rate after they lift their restrictions."
He also hopes more people will speak up and call on the Chinese regime to lift its months-long restrictions.
However, Qiang said he doesn't have too much hope for the lifting of the strict zero-COVID measures.
"I cannot and dare not imagine what China and our society will finally be like [when the lockdown measures are lifted]' said Qiang.
Lhasa has been in lockdown since August 9, when it reported its first COVID outbreak in two years.
Xia Song and Gu Xiaohua contributed to this report.