McLaren's Andreas Seidl has reminded Formula One to take Felipe Massa's life-threatening accident at the 2009 Hungarian Grand Prix into account when it comes to leniently stopping cars if they have been driving in a potentially dangerous condition.
McLaren F1 Team Principal Seidl has been asked to comment following a controversy that raged back and forth during recent Grands Prix in the United States and Mexico.
After Haas received multiple black and orange mechanical "meatball" flags – which were shown to cars when deemed unsafe, forcing them into the pits for repairs – Haas protested Fernando Alonso's Alpine after the US GP because he crossed the finish line with a defect side mirror.
F1's stewards originally ruled in favor of Haas, declaring the Alpine unsafe before Alpine reversed that decision after a review in Mexico.
But that review restored Alonso to a technicality — that the Haas protest wasn't filed in a timely manner — not because the Alpine was actually considered safe.
In fact, the stewards stuck to their original statement that they were "deeply concerned" that Alonso's car was allowed to finish Austin without a pit stop to be repaired – and indeed his broken wing mirror flew off the car on the final laps while he was driving Kevin Magnussen's Haas.
In the same race, Sergio Perez escaped a mechanical flag despite racing with a broken front wing endplate which then fell off the car.
The inconsistency of Austin's events compared to the treatment of Haas earlier in the season left a key question hanging over the Mexico City paddock: did the stewards' initial verdict in Austin mean F1 cars would always be forced from now on to go to the pits? for repairs in case of minor damage?
The stewards' verdict suggested so, but Alpine's Alan Permane revealed the F1 teams had persuaded the FIA ​​to reverse that position, saying: "Small damage like a mirror, like a front wing endplate, if they don't Structurally like a brake duct, such a thing will not be considered a black and orange flag offense".
Mercedes' Andrew Shovlin advocated leniency in the use of the black and orange flag, saying: "We've weathered many years of them being used correctly and infrequently and we just have to let drivers continue driving, don't be afraid to put yourself." to approach another car".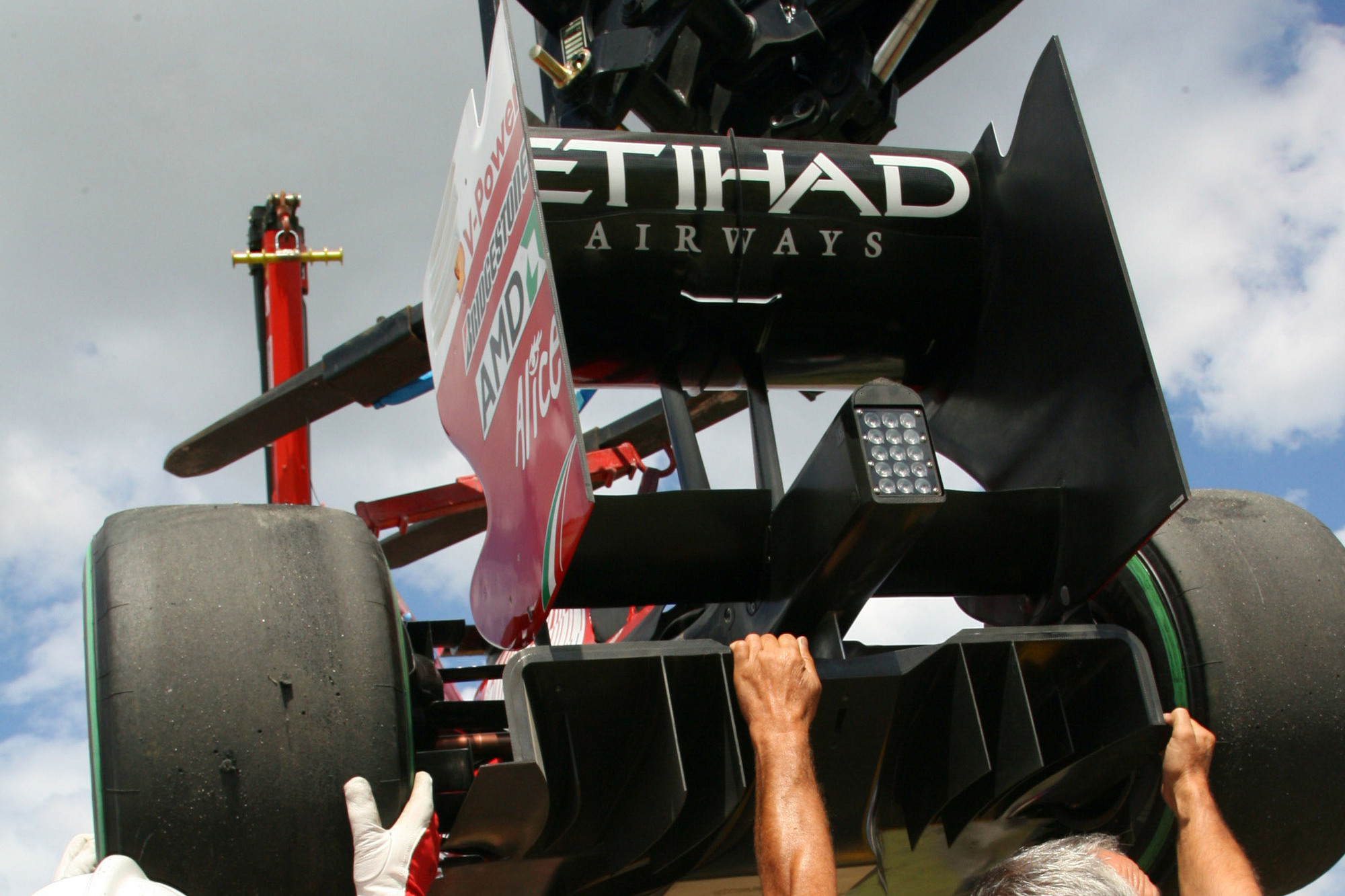 Massa suffered life-threatening injuries when a spring fell off Rubens Barrichello's Brawn during qualifying for the 2009 Hungarian Grand Prix. Massa missed the rest of the season to recover from a fractured skull, concussion and eye damage.
A spring is obviously a much heavier and more dangerous component than a wing mirror, but Seidl's warning raises another important question about where to draw the safety line when it comes to the structural integrity of F1 cars and their components .
Had a marshal or driver been struck and injured by Alonso's wing mirrors or Perez's endplate, there would certainly be no call for leniency with mechanical flags.
"In my opinion, you generally get called when you have parts on the car that could fly off the cars," Seidl said. "Because I haven't forgotten what happened to Felipe Massa in Hungary.
"And we have to be aware that anything can happen at any time [when] A part like that falls off a car. So I think that in this case it is our responsibility to call the car.
"I think it's just important now to move forward without emotion, to have a good discussion between the teams and the FIA ​​and just set clear guidelines on what we all want in the interests of safety.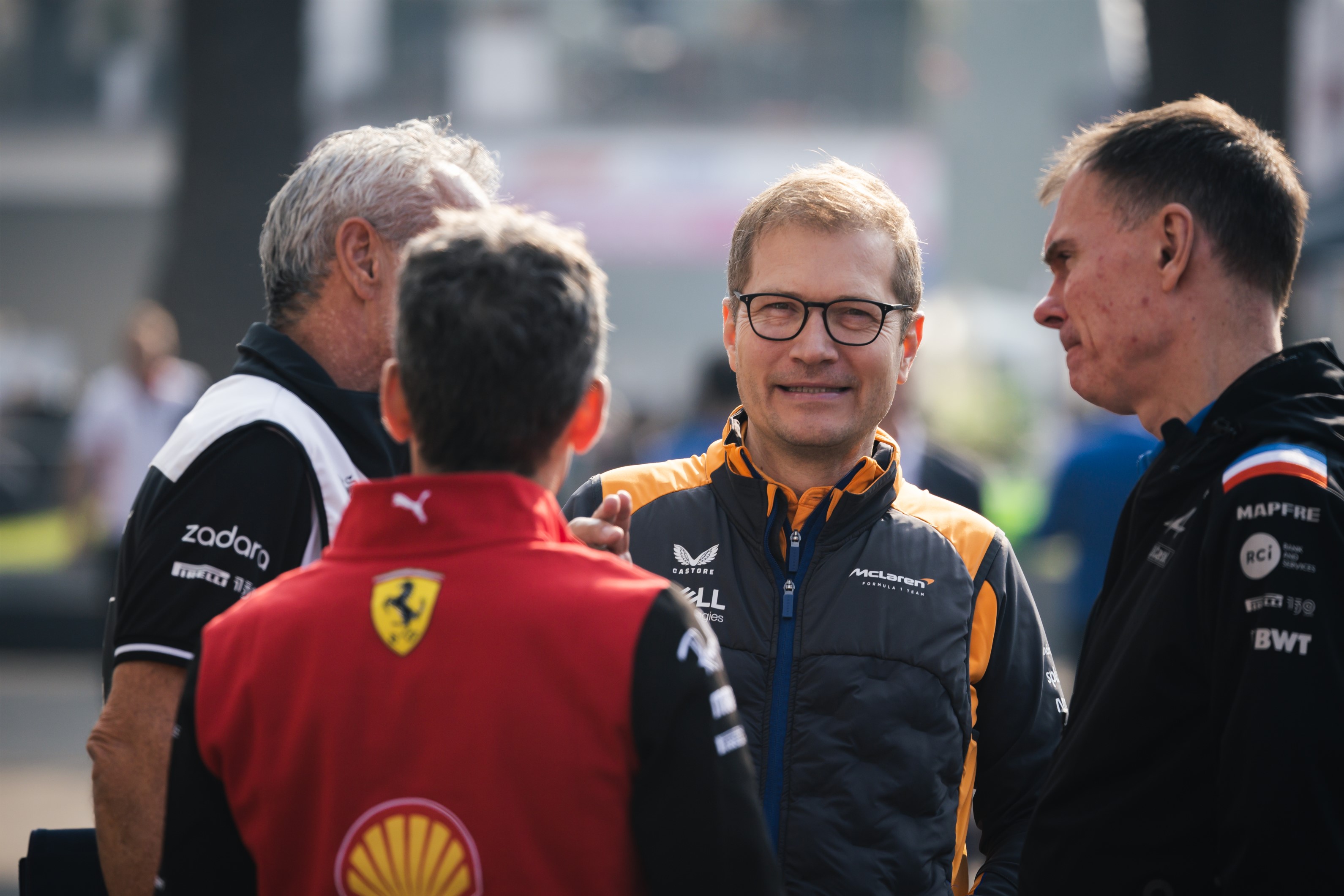 "And remove it from any current emotion regarding opportunistic views of where everyone is in the Championship or what has happened in the past.
"But here, too, safety must always come first. Don't forget what happened to Felipe Massa. That can happen any time a piece like this falls off and I just think it would be wrong to be aware that something is loose and could fall off and just accept it and move on."
Seidl's comments suggest that there is not unanimous opinion among teams on this issue, so further discussions with the FIA ​​will be needed to decide where best to draw the line between allowing cars to proceed and stopping of repairs if damaged.